The Scottsdale Neurofeedback Institute in Scottsdale, Arizona, has been making a difference in people's lives since opening in 1995. The institute offers an alternative and successful brain-oriented treatment program for various disorders of the brain. Our primary alternative treatment for brain dysfunction is called
QEEG based Neurofeedback
, a successful non-invasive, highly researched, and evidence based modality.
Bob Gurnee, MSW, DCSW, our clinic director, is the past president of both the International Society of Neurofeedback and Research (ISNR) and the Neurofeedback Division of the Association of Applied Psychophysiology and Biofeedback.
Our staff at the Scottsdale Neurofeedback Institute are all highly trained professionals. We have helped people from all walks of life, and from various locations around the country, and the world. We have seen success with a large range of issues and disorders. Some of the issues we have had success with are as follows;

Post Traumatic Stress Disorder (PTSD)
Obesity
Traumatic Brain Injury
Migraines
At the Scottsdale Neurofeedback Institute you will go through several stages in the
evaluation and treatment process
. You will go through an initial intake, testing,
QEEG Brain Mapping
, discussion of results, treatment, then follow-up.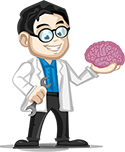 Request a FREE phone consultation